September 12, 2023

Watch Gonzo

0
A Hamilton watch represents elegance and heritage at its best. As a brand with a storied history, Hamilton has earned a distinguished position in the watchmaking industry.
But it's not just history that sets Hamilton apart; it's their commitment to sleek and sophisticated designs. Craftsmanship is the name of the game for Hamilton. Fast forward to the modern era, and Hamilton continues to innovate and astonish. The attention to detail is simply unmatched, making each watch a work of art.
And those iconic features? They add a touch of charm and class to every timepiece. The art of watchmaking is at the core of their creations. Their commitment to quality, even in more accessible price ranges, is what sets them apart from the rest of the herd.
And let's not forget their stunning collection. Whether you're into aviation watches, classic styles, or dive watches, they've got something for everyone. Plus, their fashionable designs will keep you looking sharp and stylish.
The Rich Past of Hamilton Watches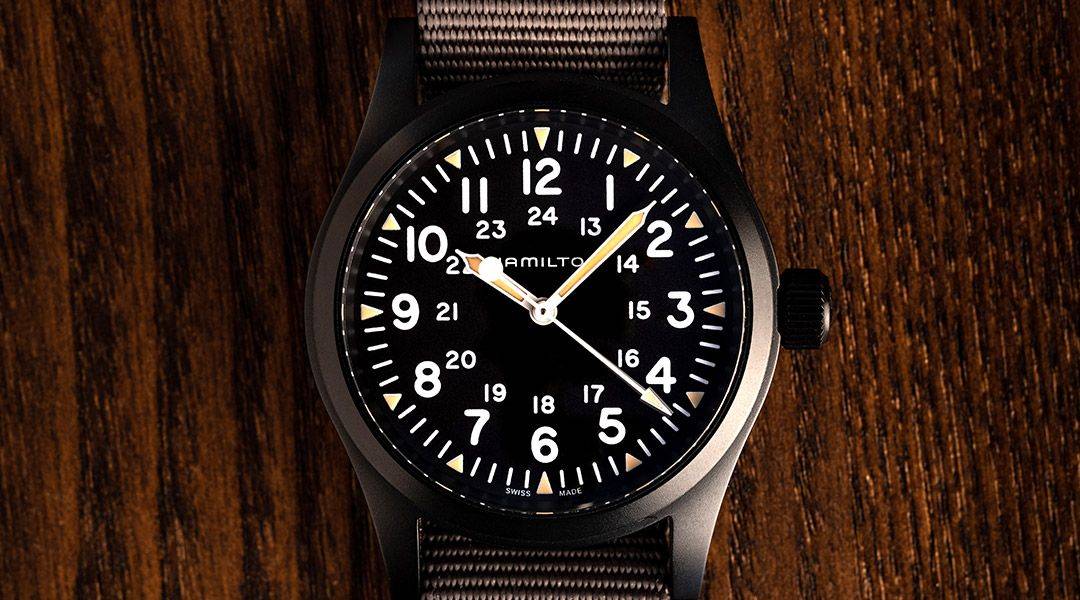 The Hamilton Watch brand was established in the year 1892 and named after James Hamilton, a prominent politician in Pennsylvania. The brand quickly made a name for itself within the watchmaking industry with its accuracy and precision. Hamilton's Broadway Limited pocket watch addressed the growing number of railway accidents by ensuring accuracy amongst railroad workers.
Soon after, during World War I, Hamilton began producing watches for the military, further refining its time-keeping abilities. In the 1960s, Hamilton began making military watches exclusively, leading to the creation of the MIL-W-46374. This design inspired the modern and ever-popular Khaki Field mechanical watch. Since then, Hamilton has matured into a brand that's recognized for its military-themed watches, including the Khaki collections, which are inspired by the land, sea, and air.
The remaining collections, such as the Jazzmaster and Broadway, are luxury designs that appeal to the fashion-forward consumer. Hamilton continues to evolve and improve upon its designs, frequently toggling between the past and present to create new and innovative timepieces. With every watch, Hamilton remains true to its roots—the brand always places a strong emphasis on reliability, precision, and quality, all while maintaining an affordable price point.
The Unique Design of Hamilton Watches
Hamilton watches are known for their unique designs and features. The Khaki Field Mechanical is one of the brand's popular models and a modern classic. It is based on a field watch made for the military, and it has a vintage design that makes it stand out from other watches. The white dials and other options give it a contemporary look and feel.
Another popular line is the avant-garde Ventura collection, which is quite its own thing. It has a distinctive look and features a shield-shaped design that stands out from other watches. It's the perfect watch for those who appreciate unconventional design.
For those who prefer more elegant timepieces, Hamilton offers the Jazzmaster and Broadway collections. The Jazzmaster has a classic design inspired by jazz music, and it's a perfect watch for those who love music. The Broadway collection, on the other hand, is more fashion-oriented and suits those who love bling. If you're looking for vintage-inspired pieces, the American Classics collection is worth checking out. It has reissued watches and references that pay homage to Hamilton's history and tradition.
Besides having a distinctive design, these watches also stand out for their features like case, water resistance, and markers. The case is made with top-grade materials that make the watch durable, while the different water resistance levels cater to diverse activities. Furthermore, the style of markers differs in various collections, and time has witnessed markers from Arabic to Roman in Hamilton's.
One of the stand-out features of Hamilton watches is the sapphire crystal. It's a premium feature usually found on luxury watches, but Hamilton offers it even on their lower-priced models. This crystal is scratch-resistant, making the watches more durable and long-lasting.
Are Hamilton Watches Any Good ?
Hamilton watches cover some of the best options at the entry point to luxury watches or what some might term "good" watches. Not only do they have robust construction and high-quality materials despite their affordable prices, but they are also powered by reliable, mass-produced ETA movements.
These movements range from classical hand-wound versions to automatic ones with the latest technology, such as silicon parts and extended power reserves. The brand offers premium features, including sapphire crystal, even at lower price ranges.
Do Hamilton watches hold value like a Rolex or Patek watch? No, they do not. Hamilton watches stands in the doorway to the world of luxury watches, while brands like Rolex and Patek have been at the top of the game in the luxury world. So, while they may not be financial investments, they are definitely something worth investing in if you want an affordable luxury watch with timeless style. In a nutshell, they offer quality and affordability, making them an excellent choice for anyone looking to enjoy an excellent timepiece without breaking the bank.
The allure of wearing a Hamilton watch. It's not only for mere mortals like us; even the elites and the famous can't resist the charm of these timepieces.
First off, we have the ever charming and suave Matthew McConaughey. Yes, the man who taught us all how to say "alright, alright, alright" with style is also a fan of Hamilton watches. Whether he's strolling on the red carpet or exploring the depths of the jungle, McConaughey knows that a Hamilton watch is the perfect accessory to complete his look.
And speaking of exploration, let us not forget about the one and only Bear Grylls. This fearless adventurer has conquered the wildest terrains and survived the harshest conditions, all with a reliable Hamilton watch strapped to his wrist. Because when you are facing nature's toughest challenges, you need a watch that can keep up.
Now, let's shift our gaze to the silver screen. Remember that gentleman from "Kingsman: The Secret Service"? Colin Firth, the embodiment of British sophistication, has been spotted wearing Hamilton watches both on and offscreen. Whether he is saving the world from evil masterminds or attending a high society gala, Firth knows the importance of a refined timepiece.
Moving on to the small screen, we can't forget about the iconic television show "Mad Men." The character Don Draper, portrayed by Jon Hamm, exudes an air of confidence and authority with his Hamilton watch. With his every calculated move, Don Draper shows us that a Hamilton watch is not just an accessory but a statement of power and style.
And last but certainly not least, on our list of famous Hamilton watch wearers, we have the legendary Elvis Presley. The King himself was often seen wearing a Hamilton watch, adding a touch of elegance to his rock 'n' roll persona. With his hip-shaking moves and smooth voice, Elvis certainly knew how to make a statement, and his Hamilton watch was the perfect accompaniment.
Be it the wrists of Hollywood stars or the icons of yesteryear, Hamilton watches have always had a special place among the famous.
Maintenance Of Hamilton Watches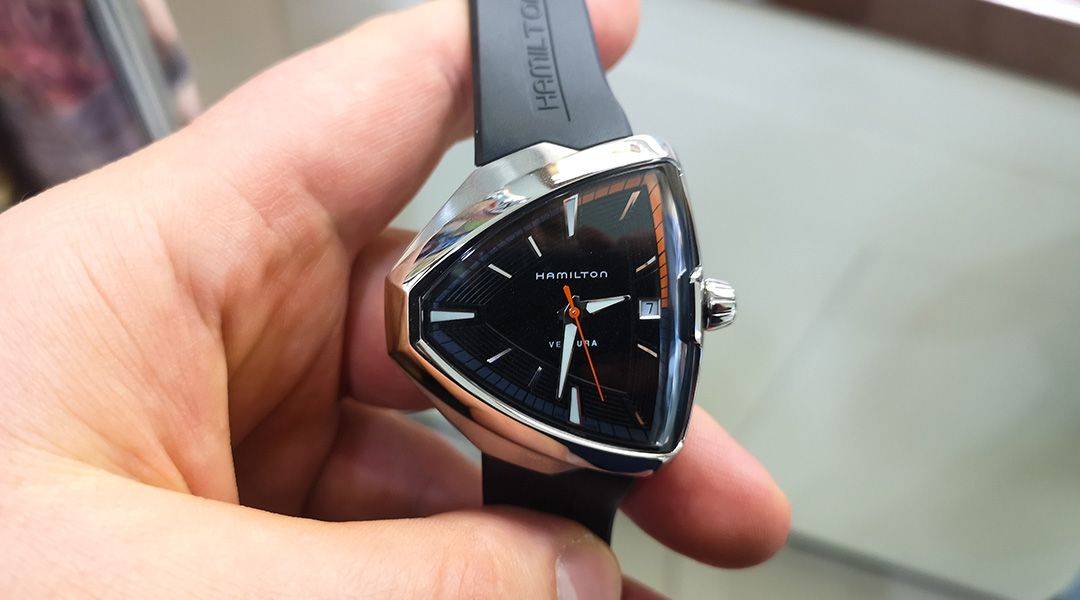 Proper care and maintenance can help extend the potential lifetime of your Hamilton watch. Regular cleaning of your watch with a soft cloth is essential, and do not forget to handle it with care. Avoid exposing your watch to extreme temperatures, magnetic fields, and chemicals.
It is also recommended to have your Hamilton watch serviced every three to five years to ensure optimal performance. With the right care and maintenance, your Hamilton watch can stay with you for a lifetime.
The legacy of Hamilton watches is a testament to their enduring quality, rich history, and unique designs. From their pivotal role in American history to their presence on the wrists of famous personalities, Hamilton has consistently delivered timepieces that blend elegance with heritage. These watches offer a compelling entry into the world of luxury, boasting features like sapphire crystal and reliable movements while maintaining affordability. While they may not rival the investment value of Rolex or Patek Philippe, Hamilton watches offer something equally valuable – the promise of a lifelong companion that can be passed down through generations with proper care.