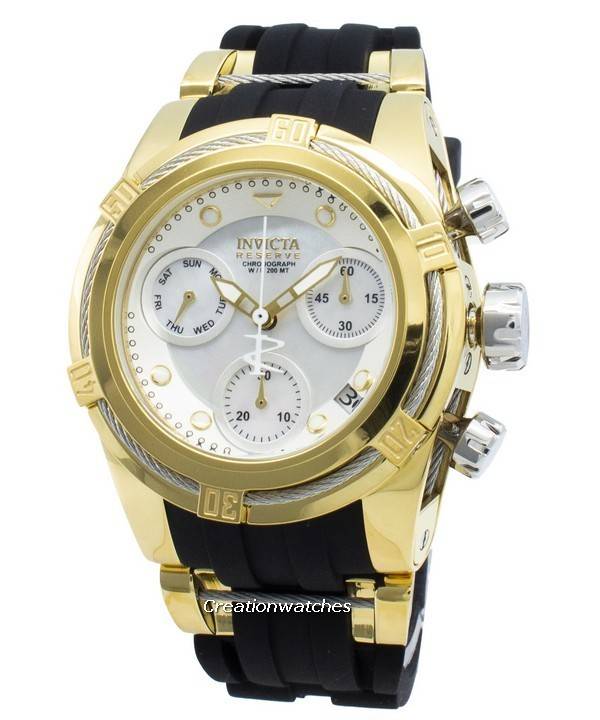 June 8, 2020

Watch Gonzo

0
Observations
Raise the topic of Invicta watches and you will find many ready to throw more than a little cold water on the conversation. Serious collectors are the biggest critics; though most stop at – "Invicta watches are fine for their price".
Analysis
That's where it ends. I've turned the web upside down (figuratively) and that's what I found to be the best complement Invicta has received from watch nerds all over. I still wonder – "Why?" For I find that Invicta makes some very good watches for the prices they ask. Maybe all of their products are not within the $200-$250 range; some lower, some are higher and despite the common saying – "paying more than that for an Invicta won't fetch you any higher quality", fact remains, the Invicta watches are way above the usual fashion watches you find all the time within the same price bracket.
Each of the Invicta timepieces adheres to all the official requirements determined by the Federation of the Swiss Watch Industry, which is evident from their custom, identification tag. However, those apart, even the most abundant of the Invicta watches, the Pro Diver, are anchored in a distinguished tradition defined by excellence. Sure, they are styled like the Rolex Submariner, but I'd rather say it's more of an influence than imitation (if at all).
But not all! The new slew of Pro-Diver watches – for example, the Invicta Pro Diver GMT or the Invicta Pro Diver Swiss Chronograph look way different than their elder cousins. They have clearly shaken their homage stigma (as horology enthusiasts often cite) off and are ready to take things several steps ahead. They've gained their identity. You\ll find many of them at Creation watches.
Should you buy one?
An answer to this question is difficult; in the sense, looking at a Bulova or comparing Seiko to Citizen or a Hamilton to a TAG also throws the question to anyone with some extra cash and an eager heart to save it for something better. A rather simple answer would be – "It's your preference." It's about what you want if not a status symbol or a vulgar display of wealth like some of the brands trying to communicate.
Invicta is not a top luxury brand, to say. You might differ looking at an Invicta Reserve or at one of the new Invicta Pro Diver Automatic watches; these lineups command a lot of respect.
They are not among the exorbitant luxury watchmakers. Their looks; however, sometimes make it hard to differentiate.
They are ideal for people finding oversized watches cool. The very large case diameters and a good amount of thickness (to both the case and the case material) do not slide that elegantly under a shirt cuff, but its large bezel and oversized crowns and pushers bring some really chunky and masculine feel.