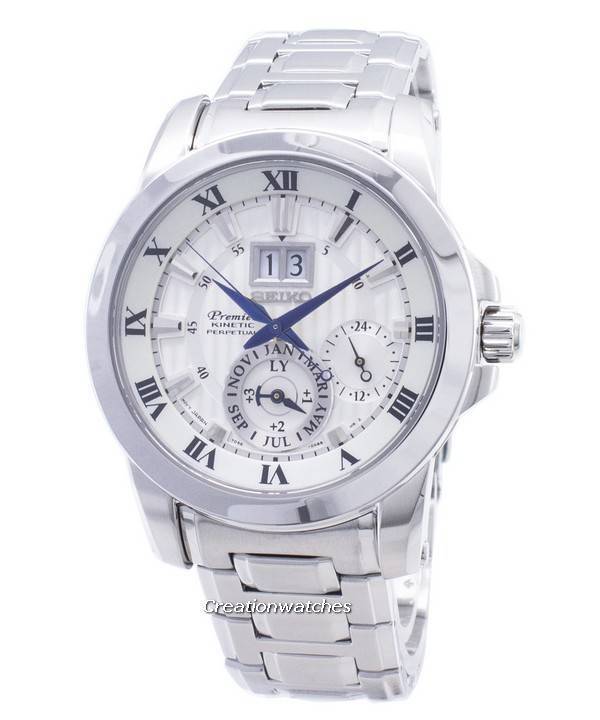 A date function is something that doesn't get much light despite its usefulness in daily life. Not too many people take into account the small cutout on the dial at 3 or 4; maybe 6 and very rarely, at 12 while making a purchase. Sub-dials; however, get noticed a lot and are often big determinants but the calendar function can impart a higher edge even to the most basic watch that apparently, tells time only. Here, the date complication is a 'perpetual' one that doesn't require human interventions on odd months and leap years to function correctly.
A usual/annual calendar complication is much simpler than a tourbillion; a moon-phase or a chronograph. The perpetual calendar complication is not. It is one of the most complex complications if it's to be attained mechanically. With quartz technology, it turns a whole lot easier. The more elaborate dials shall display day, date and month and whether it's a leap year or not.
The first perpetual complication dates back to 1762, by English horologist Thomas Mudge – who also invented the detached lever escapement a few years back in 1755 – prior to annual calendars which appeared after several decades. The original perpetual calendar pocket watch is now the property of British Museum, London. A century later, Patek Philippe featured the same complication in one of their pocket watches, followed by a pendant watch for women some three decades later, in 1898. The patent for perpetual calendar complications now belongs to Patek, obtained following a 25 years fight since their first release of it. What we see today in high-end quartz watches came several decades later. Before that, only other watchmakers like Breguet, Jaeger-LeCoultre, IWC or Audemars Piguet used to try their hands upon building one; most of them now under Richemont. But it's IWC who brought one of the most profound advancements in the complication. They built a synchronized, mechanical caliber with a single crown, as it occurs with simpler timepieces. Building simple, minimalistic pieces with the perpetual calendar function now became easier. You'll find some of the mecha-quartz calibers too opting for this mechanism.
As long as practicality is concerned, nothing beats the Orient mechanical automatic watches. The Orient Perpetual Calendar automatics are one of the most unique looking pieces you will find! They're inexpensive, too.
Step up a bit and you will find the Kinetic Perpetual Calendar. This gives a feel that's close to the automatic calibers for its use of a rotor inside. To keep holding to the uninterrupted running power without the rotor, opt for the Citizen Eco-Drive. All make for fascinating and affordable perpetual calendar watches at their most elaborate and inexpensive versions. No doubt they elevate the craft of modern watch-making.
Watch(es) mentioned in this post are listed below.  Click to see details and buy them: