One hundred years ago, people had a very different idea of what a watch would mean. Understanding that shift in thinking can tell us a lot about the fluid designs of today, argues Gonzo.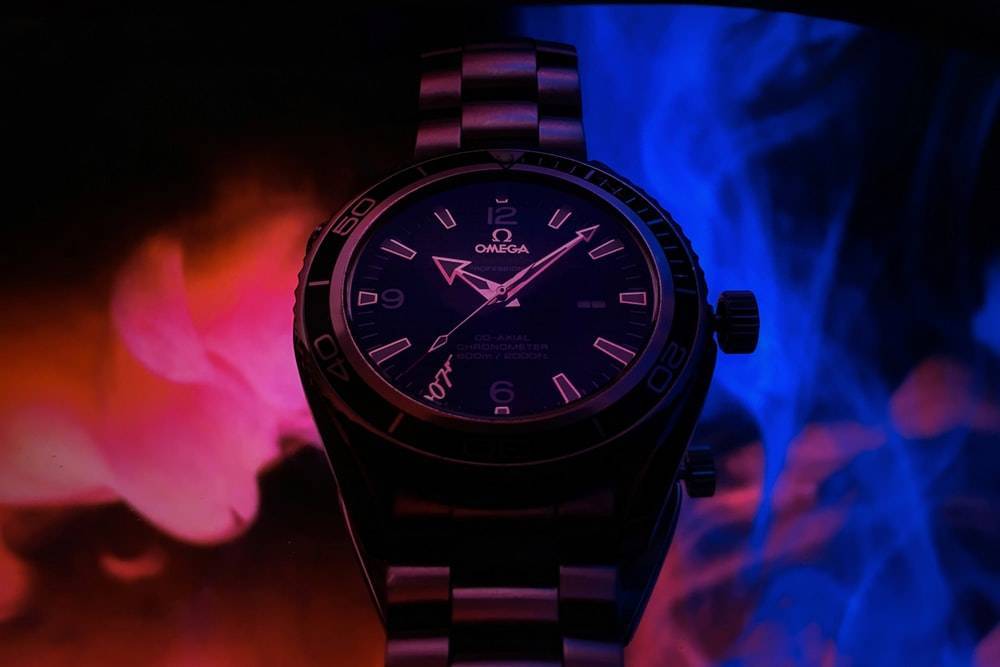 Genesis of the first-s
As the '50s kicked in, it brought along a slew of diver watches that you could wear in water and towards the middle of the decade, dive watches – in their modern sense – started popping up. First, it was the Blancpain Fifty Fathoms and the Rolex Submariner. They shared common key design elements, later becoming cornerstones for modern diver watches. All that high visibility, good luminescence and rotating bezel owe to the first two.
More about modern dive watches later. For now, the Fifty Fathoms throw enough mystery.



Bob vs. James
The name, in fact, points toward an old English diving measurement. It could keep a count till 50 (around 91 meters, underwater). James Bond fans, take note – here is Captain Robert 'Bob' Malubier, the French Secret Agent (WWII veteran; sabotaged British intelligence and founded French diving combat corps 'Nageur de Combat') who proceeded to test driver watches by putting them into the depths of mud, slime and cold water. None existing suited his demands and it made him proceed to design one on his own. He approached Blancpain – a small watch maker at that time – to build it. Blancpain embarked upon developing a project with a black dial housing large, bold numerals and clear markings. An outer rotating bezel must be visible as well and all its markings must clearly glow in the dark. It should be helpful towards keeping track of tides and ebbs (starting and ending times) at night besides tracking the oxygen-time left.
The 50 Fathoms, though iconic in its own ways but it's the Submariner that's rated the most iconic watch ever! Showcased for the first time in Baselworld 1954, its first iteration featured a black and white dial and bezel with Mercedes hands – also appearing in other models from the brand. The Submariner is a true tool for divers; its robustness is blended into the classic elegance of a wristwatch.
Submariner – is therefore – a very important milestone for Rolex, for it beats 50 Fathoms by almost 10m. The first Submariner prototype was exposed to extreme escapade conditions by divers Auguste Piccard and his son, Jacques. They attempted very deep dives of 10,000 feet and beyond. The prototype succeeded expectations, and returned to surface in fully working condition. This shot Rolex up into greater popularity and the Submariner line was launched.
After the clamor fades…
The quiet murmur sounds Panerai and that has a point! The Panerai Radiomir 2533 came much before the Sub and the 50. It was 1936 when Panerai, Rolex and the Regia Marina (Italian Navy Special Diving Forces) together created the Panerai crown-guard system – now a trademark of the brand – sealing the crown off from external environment. Panerai, however, isn't Rolex stopped and their 'Oyster' patent got other brands trying to get around it. And so, emerged Omega; with a new-old system – that of a case within a case – for the Omega Marine! Its latching, water-resistant slipcase was released for industrial use in 1932 and exactly seven years later, the Marine Standard became available to the public. It was an updated and improved version of the earlier Omega Marine, which many consider to be the first, real dive watch. But then again what about the 1926 Oyster patent by Rolex? Isn't that the first to present a hermetic seal?
Breaking a dilemma
Sure! But that wasn't industrial-grade and definitely wasn't theOmega SA double sliding and removable case. The Omega Marine could withstand a pressure of 1.37 MPa (13.5 atm) – equivalent to a depth of 135 m or 443 ft – beating Oyster by several lengths.
These, during the 1960s, were preferred more by commercial workers in the oceans and seas and them in professional diving organizations; the robust designs well-suited for diving operations at greater depths.
But Rolex took down Omega again with its first ultra water resistant Sea-Dweller 2000 (with a 2000 ft depth rating); the Omega PloProf and Omega Seamaster Professional 600m/2000 ft. diver watches which; we guess, is another story best told at some other time.
Drop a reply stating which one – out of the three – you consider to be the first and why.