April 14, 2020

Watch Gonzo

0
There's no dearth of diving watches in the world. Super-expensive pieces built to perform some specific task underwater or with some great technical aspect adhered to them are everyone's dream; reality to a few. The rest, obviously, turn to easier solutions and get super-happy about it. For, it might not be so hard, after all, to obtain an equivalent (or almost equivalent) marvel at a price point far less!    
As mass producers of professional grade, high-end divers' watches; Seiko beats the rest. Others might have released distinct models – some of them even outran Seiko – but Seiko has that consistency! Churning out absolutely great diving watches one after another without making price brackets fluctuate too much is a real art.
That's to say, Seiko Prospex are diver watches that you don't feel sorry about after a dip or two in the brine or after brushing past a coral reef, jagged rock – whatever! Imagine that happening to your $12K Rolex. No doubt it will stand professional grade athletics under water; however, adventurers and watch-lovers are surprisingly alike in their opinions against using the Rolex that way. Whereas with Seiko, the general mindset has become like they can never get damaged unless thrown under tank wheels deliberately. Kind of like what Casio G-Shock fans also say about their favorite watch. And both are right!
Seiko didn't just become pioneers in several aspects new technological developments but is also extremely inclined towards making their products presentable. Their artistic senses are beyond question; also in matters of perfection. Understanding the needs of watch wearers – everyone with different mindsets – requires an exceptional grip on the subject.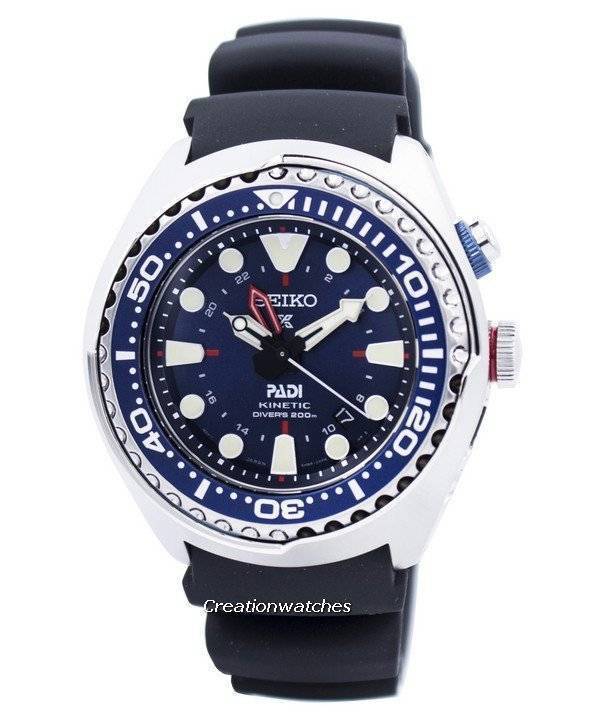 The Seiko Prospex collection is about timepieces developed and prepared to handle special situations but here, we will talk about the divers' watches only and not the pilots' or land-varieties.
A Seiko Prospex diver watch is always tailored to your needs. You got full titanium or good old stainless steel and silicone to choose from; you get digital models within the line-up or those with additional functions. Seiko has even thrown in their Kinetic movement in one of their models!
Then there are the special editions and special editions that were made specifically addressing needs and issues faced and demanded by PADI; the Professional Association of Diving Instructors. You may read about them here. The come in double cases with shock protection, making dives possible to great depths. Their components are larger; still, easy to pack. Most are solar-powered, few being automatics. See an automatic Prospex PADI Special Edition here. You will also find diving chronographs in this range. They are solar-powered and the combination of a stopwatch with a timer lets you do things that you can't do with the usual tachymeter.
Choose and buy the Seiko Prospex that suits your diving needs the best by clicking the links.