The Turtle this year got its new (and due) upgrade. Fans call it the King, but does it fit the throne?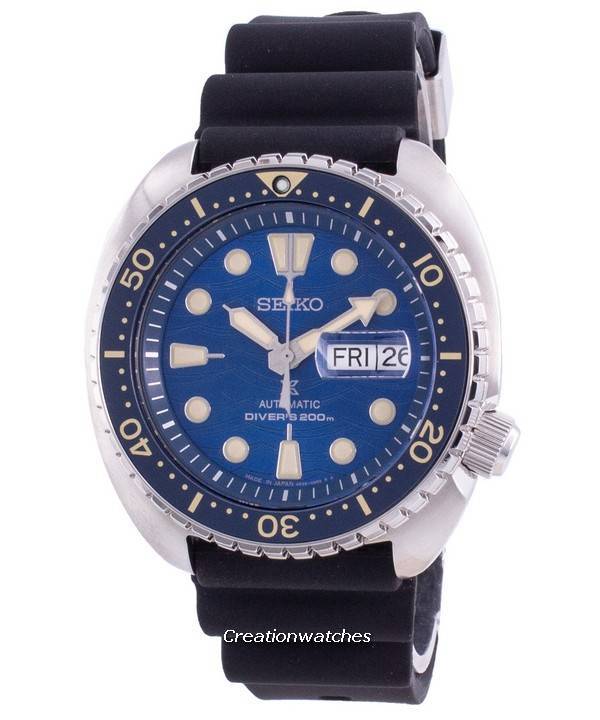 Seiko divers' enjoy a cult following; that's not surprising. Some way or the other, common men like us made divers' almost synonymous to Seiko and yes, we lovingly compare other brands of diver watches with a Seiko, often with strange nicknames.
As the latest example, we may cite the egress of the 2020 King Turtle. It's a watch built from premium materials; its classic styling and an outstanding performance fetch it (arguably) more votes amidst other world's best dive watches. In its own price category and slightly higher!
The new King Turtle arrived through underwater paces; it's easy to follow the trail. It received huge upgrades; Seiko's most popular dive watch is now – almost certainly – one of the world's most popular dive watches! It's iconic, interesting and an intense pick not only as a dive watch, but a dive watch to be spotted on your wrist on a regular basis.
Crawling back to the 6105
That's the original Seiko Dive Watch. It's a legend and was featured in Apocalypse Now, on the wrists of Martin Sheen. Its privilege was a smaller watchcase with a larger bezel making the watch stand out. It was a rugged tool watch; a classic both to the 1970-'s horologists and diving enthusiasts alike.
This made Seiko release an upgraded version shortly afterwards. It was the Turtle. It keeps the iconic sweeping cushion case of the 6105, but stronger in its materials, appeal and construction.
FFWD to 2020
The King Turtle is so named not just for the premium materials and craftsmanship, but that it can reach sensible depths without looking too tool-ish for the world around the oceans. Specs you can check at the product description; there's no need to repeat.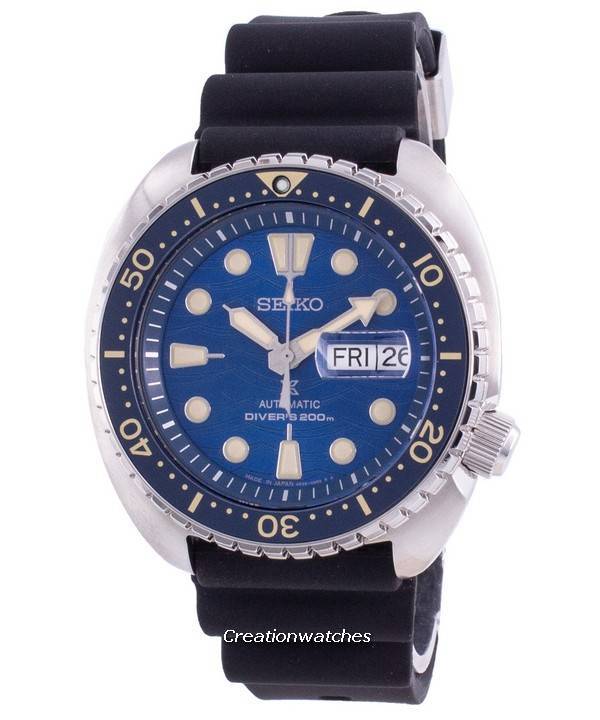 The sapphire crystal is an upgrade and so is the ceramic bezel. Together, they make the face of the Turtle virtually scratchproof. You'll need a machine to scratch and dent it.
Seiko continued further towards adding a small crystal magnifier over the day/date – a Cyclops and giving the bezel its toothed edge. This means a firmer grip than before, even under water and mud, slime…anything similar.
These are the slight changes you notice immediately. There are more that makes the Seiko King Turtle an ultra-modern diver watch that feels and looks its part. That's a direct trace-back to its origin half a century ago.
Over the long run, you'll slowly discover the waffle pattern; different under different kinds and intensities of lights. This makes the dial of the watch stand out well amidst from the sweeping cushion case and the 4 o'clock crown.
But no more spoiler! Watch the elevated look and feel of a heightened tool watch in its transcended form yourself.
BELOW ARE GIVEN LINKS TO THE WATCHES DISCUSSED ABOVE. CLICK TO SEE AND BUY THEM: