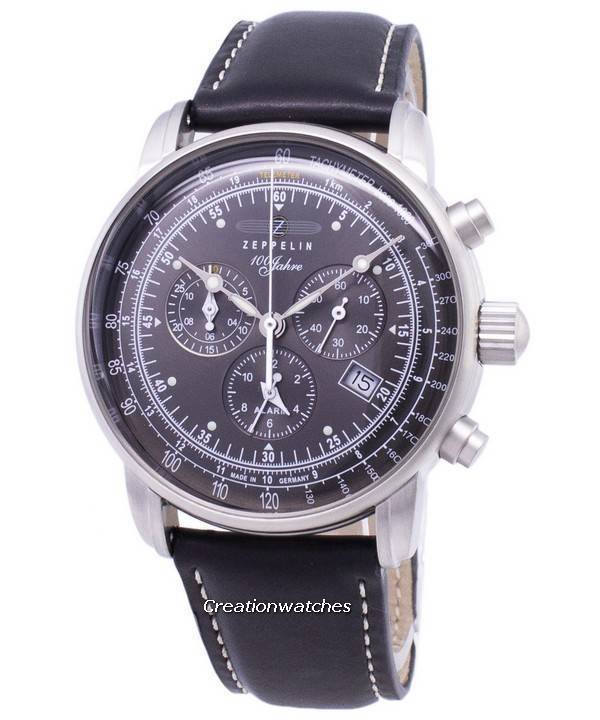 Chronographs, so far, have stood their ground as the world's most commonly available complications and inspired many to build huge collections out of them. On one hand there are super-complex, classic  or absolutely futuristic chronographs like the AGENGRAPHE, FOUDROYANTE and the RATTRAPANTE (DOPPELCHRONOGRAPH) and super simple dress-chronos that don't even offer a tachymeter scale  (not even along the chapter-ring) on the other. The mid-range comprises the highly technical pieces like the traveler's/pilot's chronos with add-ons like GMT, dual time, world time, EB6 scales, compass and a lot more! The tachymeter; however, is common for all.
But there are a few, common rules that apply; the most important one being: A chronograph is not allowed with black tie!
!t doesn't matter if you are looking to spend $100 or a few millions, you got to be sure about making a wise investment that will keep you ticking though the years. It shouldn't be an overpriced, low-quality watch banking just upon a far-superior vintage story. An inexpensive but accurate quartz chronograph is worth much more than one with expensive bling and misaligned hands and markers. You end up buying based on aesthetics, you start getting into the murky waters, never to come out anytime soon. But great pieces are always around; select according to the norm!
DO select a chronograph with…
…a high readability. Busy faces make you lose count easier.
…luminous markings and hands. It assists night-vision.
…a two pusher chronograph. It's the simplest; pick one if you are not looking for too many functions into one.
…capability to run longer than you intend to.
…a high level of accuracy.
…a power-reserve feature and its visual indicator.
…a high water/humidity/moisture and dust resistance. Chronographs, primarily; are outdoor watches.
Do not select a chronograph with…
…a ton of embellishments and adornments. It makes both operations and reading challenging.
…capability to run only one function at a time (applies to digitals and ana-digis). There should be no pauses or stops. It also must not reset on its own while switching functions.
…low or no water and shock protection. Even dress-chronos from reputed brands give you a minimum of 50m.
…overly soft pushers that can accidentally activate at the slightest touch. Inadvertently causing the chronograph to start, stop or reset will drain power unnecessarily.
…expect an alarm with every chronograph. It usually associates with the upper-tiers of affordable luxury. Like this one.
…its lines and markers not making any sense in time tracking. Often, simple, multifunction watches too come in a multi-dial layout, making differentiating quite impossible with a quick glance, even from a few feet away.
Below are links that will take you to some of the most sought-after chronographs of the recent times. Click to see and buy: