Are Seiko watches collectibles?
The Gist:
There are many timepieces currently from Seiko which have grown to become collectibles. Now, they are considered timeless and their demand is growing every day.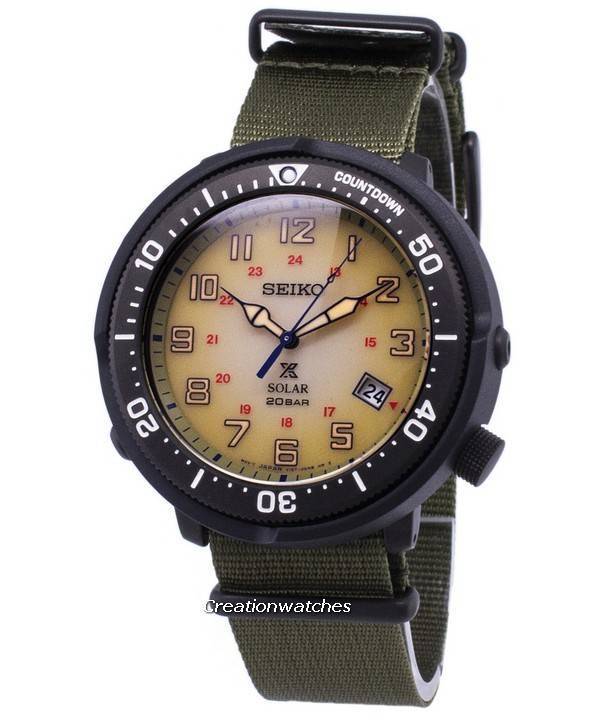 Seiko Prospex Fieldmaster Solar 200M: Quite a vintage feel!
Without prejudice
It is one of those questions that don't let you deal in binary. That is, you can't answer it with a simple yes or no. However, before that, I ask: Why do you want to collect Seiko watches? What's your reason? Could you elaborate? There must be something that brought this question to your mind. We all want to hear about it!
In case you are reluctant, see which one of the following is/are yours.
Reason I

: An incredible number of watches at unbelievable prices. It allows creating sub-collections like sports, fashion, fun and dress wear. They are reliable workhorses, never to let you down.

Reason II

: Bestows a better way of experiencing and understanding fine horology and how not to relate price always with quality.

Reason III

: Quality doesn't come cheap alright, but a large number of Seiko watches are an exception to the rule. The affordable but quality watches – especially in the divers and the dress categories – using top notch low-carbon stainless steel (see a list of materials Seiko uses for their watches) and other exotic and semi-precious metals (lumes also) with enhanced protective layers (DiaShield PVD coating and anti-reflective coating) resist the marks of time excellently to make them appear like new even after decades. Truly a real bang for your bucks!
Seiko Prospex Automatic Alpinist Field Compass: Goes even with your suits
Reason IV

: Maintenance is easy. Seiko sports and divers' watches are built to be banged and tossed around; abused to the extremes. Even their dress watches are tougher than their Swiss cousins! Occasional service and – if at all required – repair is inexpensive and easily attainable through a large dealer and servicing network. The finish can be easily preserved by wiping with a damp cloth every few days and then wiping it dry; brought to a shine.
Reason V: They take the right calibrations for accurate and reliable time keeping, often very near to COSC standards.
Seiko Prospex Automatic Field Compass: For the urbane explorer
Into the value side of 'lovable's
Those who think Seiko is not a good fit for investment purposes are partly correct. Seiko watches definitely exhibit great quality, still; not every watch holds to their value very well over long run.
This, of course, can't be said if we are discussing their high-end watches like Grand Seiko, a Presage or Limited Editions; also some of their very high-end, purpose-driven/tool watches like the Seiko Prospex Marinemaster Limited Edition Quartz Professional Diver's! A suitable alternative is the Prospex Monster Automatic Diver's, but you got to wait for another 15 to 20 years for its value to build up. With Grand Seiko, the value – right from the beginning – is at par with Swiss and German names. That would be Rolex, Lange and Omega! Here, the question arises: How much do you lose out while reselling compared to the Swiss?
A 15%-25% loss on the MRP is the norm, but if someone is desperate to sell, that would be losing a lot of money. Getting a great discount is an increase in its value quotient; the less you pay while buying it is lessening the gap between profit and loss. However, as you travel towards the higher-end Seiko, this gap fades. Almost to nothingness!   This is where real (in its traditional sense) value retention starts occurring from and it's the limited edition among them that see most of the gains. Sometimes, you don't need to wait even for a year! Let's see a few below.
Seiko Prospex Turtle International Edition Automatic Diver's: Different from a L.E.
Seiko Prospex Automatic Field Compass: A simple, robust, adventure-driven, accessible compass watch that's not the usual Prospex with an abysmal water-resistance. It looks way cooler for everyday use, with a 3-hand display and a rotating, internal bezel with cardinal points.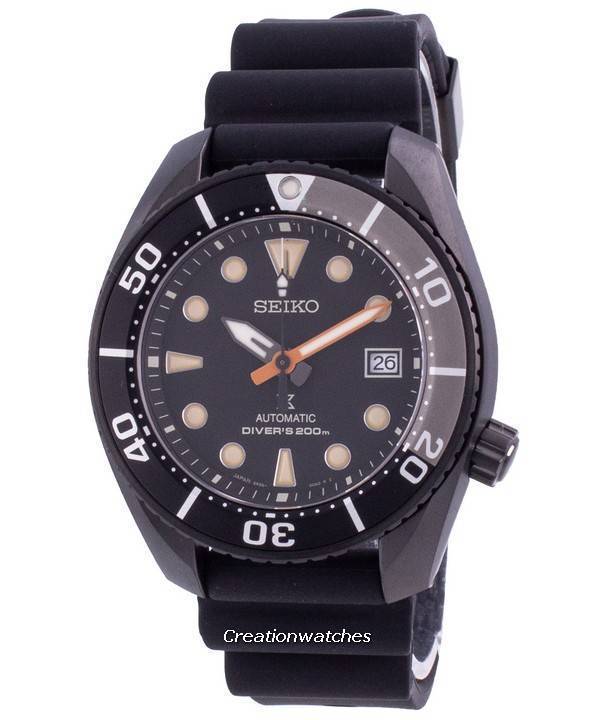 Seiko Prospex Automatic Diver's Sumo Limited Edition: Darker than the darkest waters
Seiko Prospex Automatic Alpinist Field Compass: The goodness of the old Alpinist now forged according to the Prospex standards to create a serious tool watch that would stand as an exception. This reincarnation of what was originally intended for the '60s Japanese mountain climbers is now unleashes its refined flourish that makes it urbane at the same time. A classic outdoor watch rebuilt to offer charm and value through a high degree of toughness.
Seiko Prospex Fieldmaster Solar: The Prospex Diver Fieldmaster SOLAR X LOWERCASE Edition is based on the 2017 Fieldmaster case or the Field Tuna case The outer shroud gives the watch its tool aesthetic, offering additional protection. Wears smaller than the dimensions suggest due to its architecture.
Seiko Prospex Automatic Diver's Sumo Limited Edition: Themed after the tropical seas, its cobalt-blue and dark jet-black color transition traps in the mystical charm of the sea at night, silent and much more fascinating than at the daytime. This all-black diver's watch is heavily inspired by the dramatic silence of the nighttime, mysterious ocean.
We've explained why Seiko make such good collectible watches. See some of them below