April 13, 2020

Watch Gonzo

0
Looks alone don't make a diver! That's the harsh truth. 
You might spend quite a bit and feel like a king wearing just any watch labeled as diver. That's alright to put up an image and very few will ask for its credibility and credentials, until you confront raging waters cold as Death! That's when you can't fake! All your superimpositions and superficiality starts melting away, exposing the BIG, naked truth to the prying eyes – however inexperienced – of the onlookers. That's reason enough to go for a real, proven diver watch.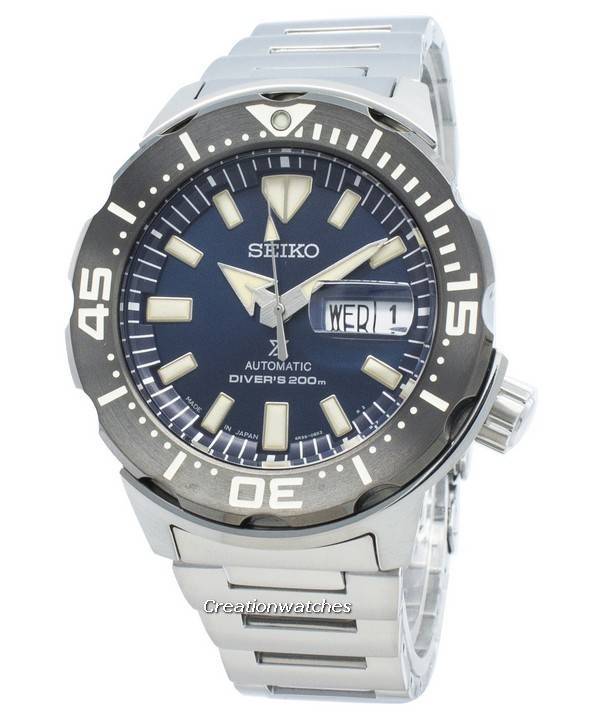 Real divers do not have to cost a lot! That's another harsh truth.
The diver watch world is not confined within price brackets comprising figures followed by a long line of zeros. And diver watches don't necessarily have to be a Rolex Deepsea or a Richard Mille Auto Chrono Diver or a Blancpain Fifty Fathoms. There are far more sensible choices that you can actually put to work fearlessly and ignore them about getting damaged, which is not quite possible with the types with four or five-figure price tags. You need to be – if not a millionaire – earning in six or more figures for that.
An easier option will be to opt for a diver watch that's built for the purpose and performs nearly – if not just the same – as good as those expensive lot. Best part is, even if you somehow manage to get them bent out of shape, you will not require to skip myriad breakfasts to save up for another one or at least, get them back to working condition. If you mean serious business underwater, shun the vanity and get a dive watch of substance; not just a BIG brand name!
Let's help you to choose your stuff right
The diver watch domain is dominated by Seiko, followed by Orient and Citizen; if we are talking about the affordable range. Built like tanks and with screw-down case backs, crowns and pushers, you get a wide array of options to choose from automatics, quartzes and their variants – namely, Kinetic and Solar. These are simple analogs, some with added functions and the range is virtually limitless. Even if you own your personal yacht, you won't feel belittled while going out scuba diving or tuna fishing along with your guests on it. Rather, you'll end up being counted as a man who values sensibility over a blatant show off.
So, without further ado, let's see those that really make a difference. They are not just watches that are waterproof enough to withstand great pressures under water; they are much more than that, helping you to surface alive and in good health.
Seiko Automatic Diver: Consider this one to be an amalgamation of diving technologies housed within a fortress-like built! Whether it's the suave avenues of sporty fashions or the bumpy sides of recreation and adventures, it's stylishly rugged build is its hallmark. Everything from the Hardlex crystal atop to the steel body and bracelet; the LumiBrite painted hands and markers on the dial ad the unidirectional bezel is built to get the job done. Backed by the famous Seiko non-hackable 7S26 caliber with no manual winding facility (because it doesn't need) and a 40+ hours power reserve, it can operate at temperature ranging between -10oC to an astonishing 60oC (14oF-140oF). Featuring Seiko's proprietary Diashock system (even severe shocks don't matter), it becomes a power-horse withstanding anything you can think of except nuclear blast. The watch features a Jubilee bracelet, which was specifically designed for the Rolex Datejust, it shows up as a sophisticated, strong and resilient watch that you can take to even 600 feet down under water.

Seiko Prospex Turtle Automatic Diver: This watch is a must for anyone who likes Seiko; likes dive watches or has hots for mechanical watches with a great-value. It's a winning combination of heritage and quality; supremely wallet-friendly and of a broad, cushion shape resembling the shell of a turtle. The dial has a navy blue color and very fast charging (+ 1 minute) Lumibrite lume to its equation and is free from the famous Seiko quirk of not being hand-wound and hack-able. The secret is in its pretty basic, but robust caliber 4R36 movement; a 7S26 derivative with 41 hours of power reserve. It exhibits an impressively consistent timekeeping and comes with a great quality, solid, well finished steel bracelet with a dive extension.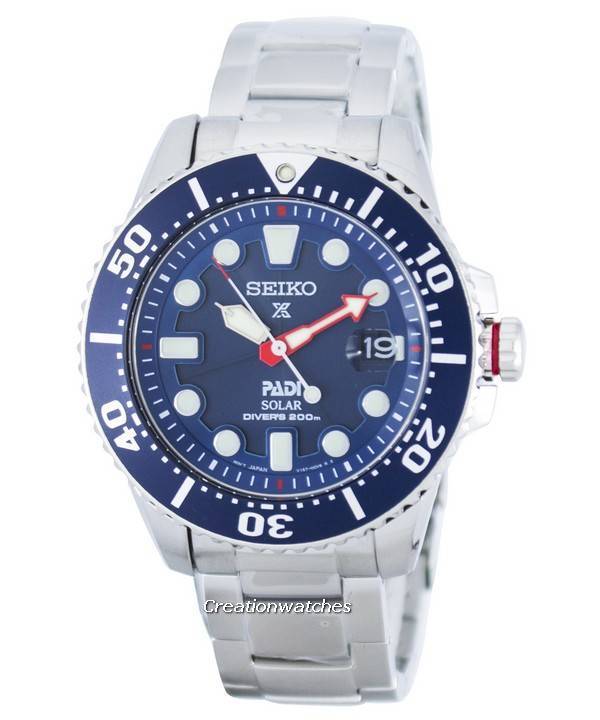 Seiko Prospex PADI Special Edition Solar Diver: A very recognizable watch with ISO standard water resistance, it is more than fit for SCUBA diving for up to 600 feet under water. Its decently-sized click-y bezel and bigger indices together with a bright red minute hand, all give witness for a watch appropriate to be carried into murky waters, something the Professional Association of Diving Instructors always need.. Inside is a robust, solar-powered V157 movement, which shows it is intended for someone sensible looking for an all-rounder watch they can leave inside the locker for months together until vacation arrives. It will still be ready for pickup and go.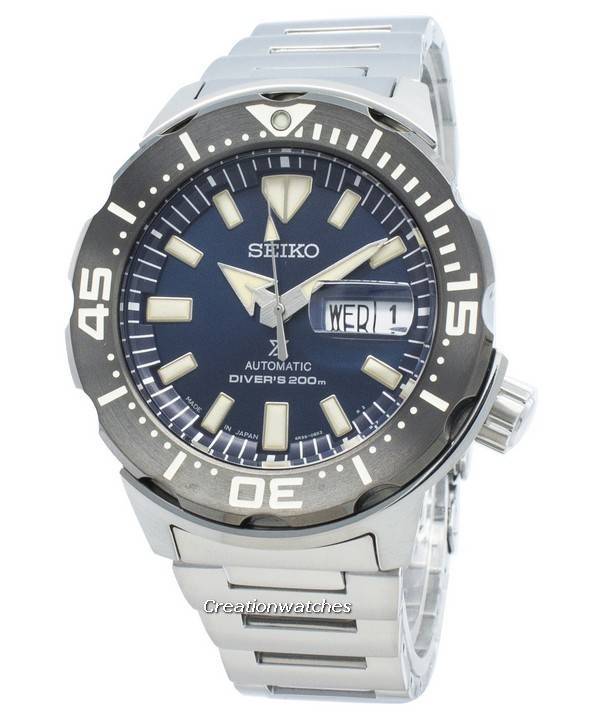 Seiko Prospex Monster Automatic (Japan Made): The Japan Made label is the biggest proof of a watch made to last and certainly one of the most talked-about Seiko dive watches ever, built with beautiful craftsmanship and bold lines. It indulges in quality and packs a great value within its over-the-top aggressive design. Designated to withstand the most unsympathetic of situations, it sets the standards through its very own iconic traits. The Prospex Monster houses the same caliber 4R36; Lumibrite lume, creating an enhanced, up-by-several notches serious dive watch at a very reasonable price point.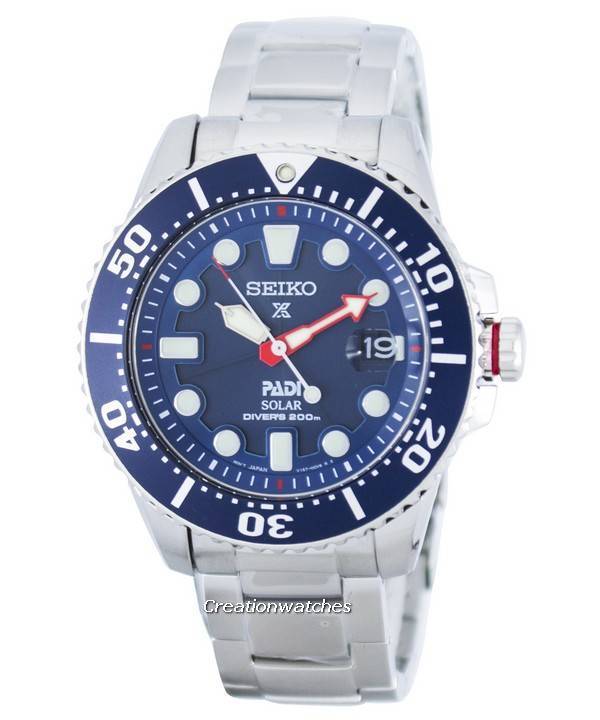 Seiko Prospex PADI Automatic Diver: Slightly vintage-inspired, this one is not just a dive watch; you can wear it during the summer, the weekends and holidays for all kinds of activities in, around and away from the oceans. Comes with a solid construction and a robust water resistance; an in-house caliber 4R36 automatic movement and a compliance with the requirements of the Professional Association of Diving Instructors.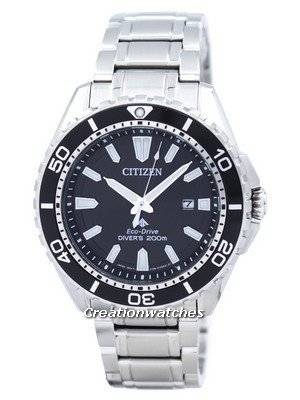 Citizen Promaster Eco-Drive 200M Diver: It's very hard to describe the watch in mere words; to some, it will appear as a beauty 'n beast combo, to some a masterpiece but a legendary watch to all! Sits perfectly on all wrists; its unidirectional bezel is smooth as butter and the case bears both polished and brushed finishing in a pleasing, beautiful way. The metal bracelet is of a good quality with secure-lock clasp; an exceptionally bright lume and classic sword-shaped hands, it can easily give a run for money to many so-called high-end watches in many ways, the chief reason being an Eco-Drive movement. It's the perfect diver you can use with formal dress and casual sports apparel equally. A loud yet sophisticated and beastly presence!
Citizen PROMASTER Eco-Drive BN2038-01L Power Reserve Indicator: A watch that's always ready to dive, you just need to set it and go! The Aqualand ia as it is an iconic name and this one comes with a reinvented construction. It is ISO compliant, remembers the maximum depth you have dived for, alarms you when your ascent is more rapid than normal; it auto starts the dive mode (thanks to the water sensor) and tells you when you need to feed it with some light. Go fearlessly down under for 600 feet under the ocean; the stainless steel and polyurethane strap are immune to the salt waters. The Caliber J250 Eco-Drive movement relieves you from the burden of regular battery replacements.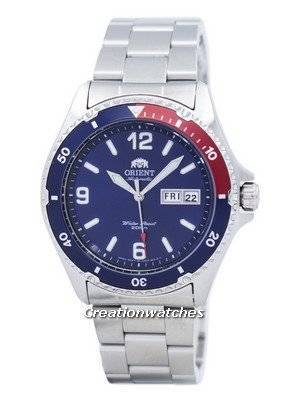 Orient Mako II Automatic: The Mako II succeeds the famed Mako and has been upgraded in its several areas, including the Orient caliber F6922 and the more robust 120-click bezel, both debuting in this best alternative to many other dive watches many more times its price. It is also lauded for its 200 meters dive rating and a fantastic, bright and fast-charging, long-lasting lume, both on the indices and hands. The Caliber F6922 automatic movement can be hand-winded and hacks; together, they have improved the utility of the older Mako as a diver watch up to a great deal without altering the classic aesthetics of its predecessor even by a bit!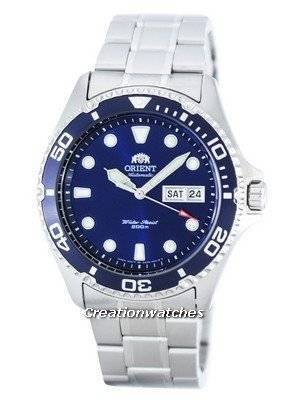 Orient Ray II Automatic: The Orient Ray II is the sister model of the Mako II and recommended as the first automatic watch for divers willing to shift from quartz and who are not confined to diving alone. With this one, you do not need to be at all careful; the Ray II is meant for varied activities ranging from SCUBA diving to kayaking, engine repairing and stone or wood working. Rest are same as the Mako II.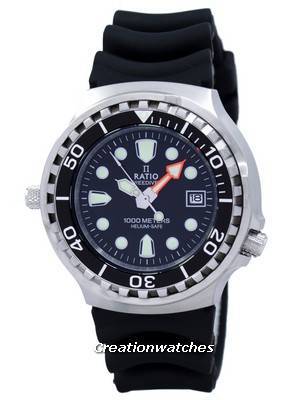 Ratio Free Diver Helium Safe 1000M Sapphire Quartz: A simple quartz diving watch, still ensuring high degrees of timing accuracy; the rotating bezel, prominent indices and hands and a helium-safe construction that any other watch giant might introduce with a much, much higher price tag. It certainly is the most interesting candidate among the top 10 affordable mens dive watches due to its excellent, tool-like built and precision working at a price even some of the most popular fashion watches don't come for!