Enhancing luxury in time-telling made the watch a status symbol; it's doing the same currently for writing instruments to an increasingly large crowd. But we who appreciate finery in time-telling also believe that as an essential part of writing! We shall love them for just being what they are.
Learned gentlemen who tend to be professional and urbane always find a tie with fine writing instruments and that's another jewelry a man might wear everywhere he likes apart from the classic-styled wrist wear. Fountain pens are contrary to the current world of expediency with a preference for disposable material acquisition. This is where they match with the watches and we are talking about the really fine instruments of either type. Both are semblances for permanency, for tradition and to a great extent – for a refined taste.
Both a classic watch and a classic fountain pen are nice ways to express one's individuality. They connect you to timeless traditions through their exotic styling and attributes. Sure you get to buy watches and pens paired in boxes bearing high-names and higher price tags, but then again, there's something called personal preference.
You could be an adventurer who would like to choose your own stuff for use at the field. You won't get a Lamy Graphite Fountain Pen clubbed with a Tissot T-Navigator in the boxes; both items will bear the same name. That aside, you might like a different color combo! With the writing instruments undergone a great transformation over the past few decades, the price ranges got varied but now we have a plethora of colors, designs and technological innovations to choose from. Some you can connect to your mobile via Bluetooth or use as pen-drives, but that's a story you got to wait for. As for now, let's stick to those only making linear variations, sweeping strokes and tapers and adding intricate cuts and curves to your writing a pleasurable experience. You do that best with the Omniflex nibs.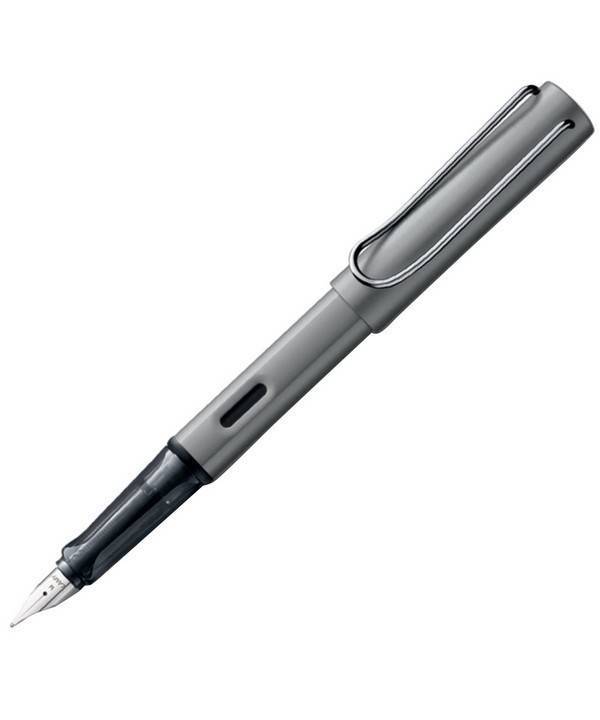 Retaining quality through ages over a legacy of workmanship is not easy and certainly not present in pens that are not handcrafted. Fashion pens like Pierre Cardin and Pilot, though often colorful and come at a lower price range and though considered status symbols, fall short to old players like MontBlanc and Lamy. There are more, especially from Germany and Italy and these are the pen manufacturers using teak wood with ebonite and titanium, among all and often are adorned with high sculpture artworks. Even gold, silver and platinum; if you are willing to pay the price!
Just like watches have turned multi-purpose and multi-utility, pens have also started keeping both fountain- and ball- options into the same unit. That's surely handy and easy to carry.
The watches and pens mentioned in this post are listed below.  Click to see details and buy them: