Among many-a-male obsessions, watches are one, occupying a place both large and prominent both in their hearts and in their respective wardrobes and often, what many of us initially target – names like Patek, Lange and JLC – are often dropped out of the list; a colossal price tag being the chief reason. Still, our love for dress watches lives and grows through names like Emporio Armani and Skagen, also of European descents yet costing less than a fraction of the big names.
A newbie needs to understand what really sets them within the bracket and that a taste for watches is not exactly defined by extravagant price; for that way, no high-school student – unless a Ritchie Rich he or she is from a royal family or is the descendant of a business tycoon – would be able to taste the pleasures of a watch to go with his/her promenade clothing or the first corporate job. Brands like Emporio Armani or Skagen look great for their price; got fairly high amounts of variation between shapes, dial layouts and color choices and oh! The most important part apart from pricing – you can forget about maintenance for the time in-between battery changes if it's a quartz watch and once every couple of years (or slightly more) if it's a mechanical automatic. Either way, that's what you might call a hassle-free wearing.
Now, some might say that it's the watch companies who should make watches while fashion brands should stick to fashion products (Sunglasses, bags, wallets and keychain and the likes); with watches, they can't make a splash. But on the contrary, the new lines of watches from both the brands are far better options than the watches you usually get to buy at the malls. For, while they might not at all fit the criteria for vintage, they are going to give you more pleasure to wear and look at it for years to come than just some trendy quartz pieces that are going to fade in a few weeks or at the most, months.
Let's have a look at some of them; two for men and two for women.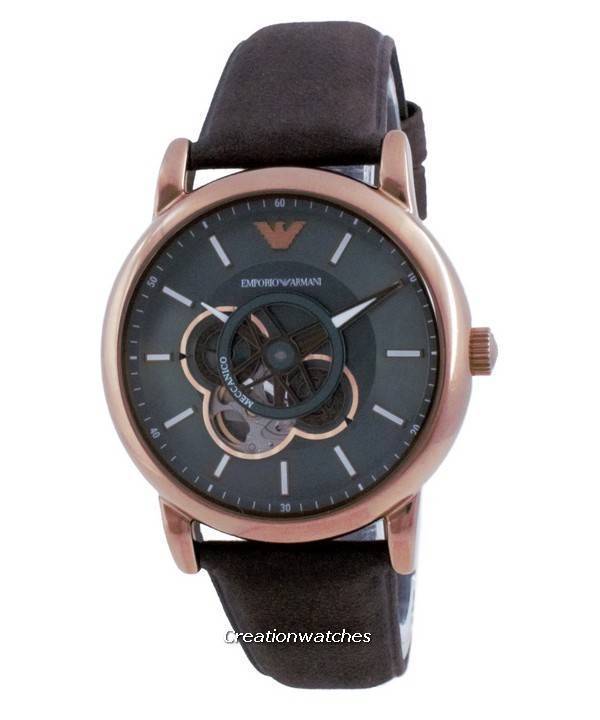 1. Emporio Armani Luigi Open Heart Automatic
No, don't expect a high-quality craftsmanship from them the luxury watch brands with a long history of watchmaking alike. But then again, you'll be quite mistaken thinking these to be one among them till you see the Emporio Armani logo. The Luigi open-heart automatic watches make for ideal men's dress watches for a very reasonable price; their unique designs and an extraordinary attention to details are all about class and style. The automatic movements inside deliver precision and shock resistance at the same time.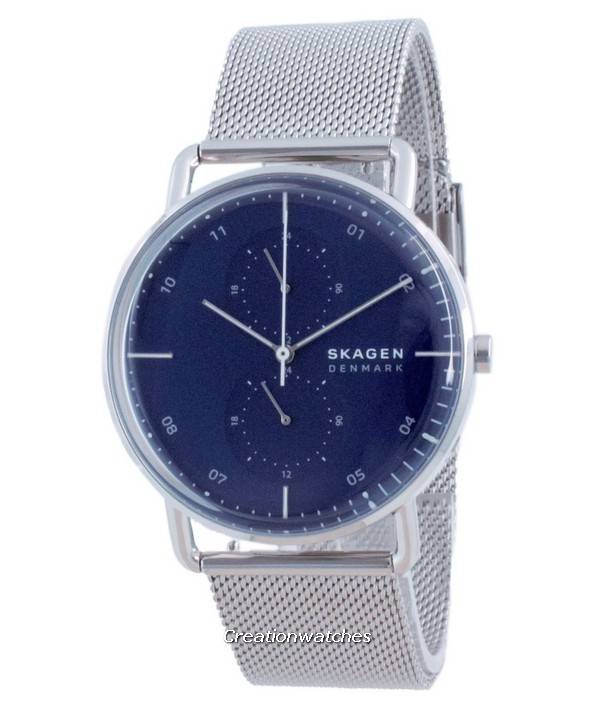 2. Skagen Horizont
The influence of the Danish coastlines in the design of the Skagen watches is well-known; so are the Danish architectures that make ay to the celebrity fashion scenes. The designs of the Horizont series of watches embody the modern, minimalist and playful sides of raw energy, combined with an appreciation for the varied sides of Nature. The simple aesthetics of the Skagen Horizont works with every style of clothing and when you slip on one, they ready you for the entire week from Monday till the weekends. Refined; they are a whole new level in sophistication!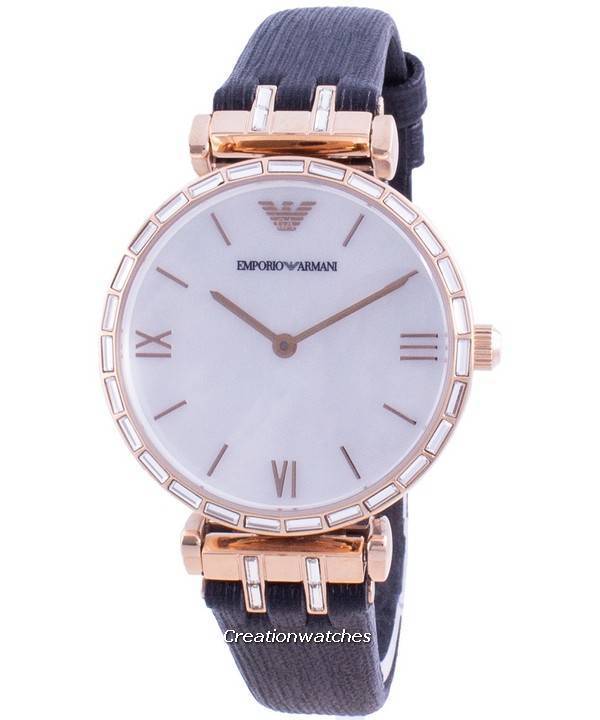 3. Emporio Armani Gianni T-Bar
These sleek and elegant watches for women go perfectly with any style of dressing; from elegant corporate to the kind you'll prefer for the opera. These fine things are meant to last – and the durable stainless steel ensures the durability doubly. Sculpted to perfection, this watch is built to suit every modern lifestyle suitable for high places.

4. Skagen Anita
Styles, designs and the related paraphernalia aside, when you buy a Skagen Anita, you actually help in preserving the Eco-system. The paper used for the core packaging of Skagen is certified by FSC (Forest Stewardship Council) as 100%recyclable. That means, no more trees are to be cut; no more birds and animals losing their homes and no more water and air pollution. Make saving the Nature your very own style!
Drop a reply below about your preferred EA and Skagen dress watches. Let us know what made you rank them equal or higher.