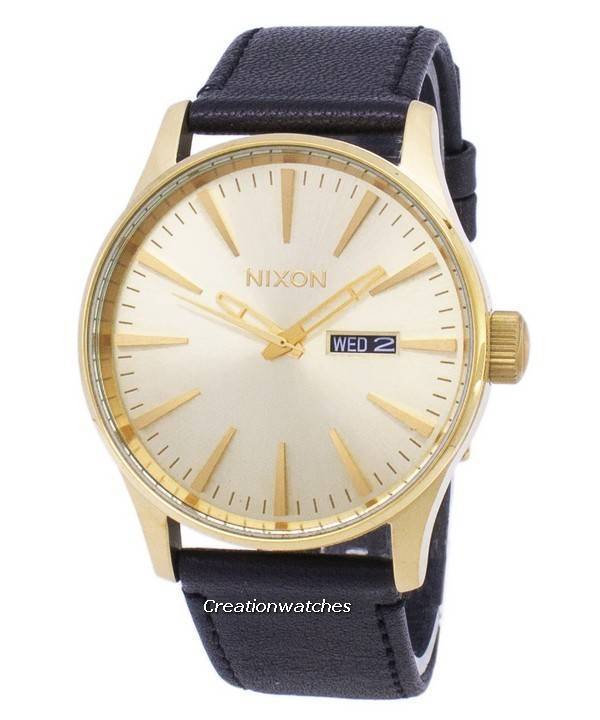 Nixon's rise to prominence
Nixon watches filled the gap that existed between affordable luxury and budget lines. It solved the problem that had always been a part of inexpensive watches, which is their aesthetics. From this point onward, they went carving their own niche. They cater to the active and stylish lifestyles of well-earning young adults well; watches that go as easy from the corporate workplace to the weekend water parks. Or maybe even a little beyond; if you are willing.
The exotic approach of Nixon is in its use of modern technology that's expressed through age-old design influences acting as a medium. It makes the product range a truly expansive one; melding a sporting spirit to a fashionable, contemporary style. While many other popular brands offering their products under the $200 mark have been noticed to market copied styles under the disguises of 'inspirations' and 'homage', Nixon has brought out a product range that's impressive being originals with subtle influenced from tried and tested design cues.
The beauty of a Nixon
Nixon doesn't want you to leave with an empty hand. So, there's one watch even for the most picky guy or gal out there; it is sort of a bona fide statement that Nixon doesn't disappoint! It might not be as global as Casio and Timex or a century-long (or more) of history backing them up, but they are serious about making watches.
Nixon doesn't focus on trend alone; rather, their way of catering to newer trends without discarding a traditional outlook has opened up whole new dressing possibilities altogether that's not in the way giants like Omega, Breitling or IWC do. You cannot call them lesser watches; for they toe the delicate line between retro and contemporary. It helps you to set the stylistic crosshairs firmly on a piece that suits most your active, urban lifestyle.
Nixing against the bandwagon ride
Selecting traditionally-styled watches fully capable of handling everyday stress is tricky, but the number of options Nixon brings to the plate is simply mind blowing. It helps you to choose better instead of making you brood over possibilities and then leaving dazed and confused just the way many of the premium brands do. Here, nothing is hid within the gray areas for a Nixon doesn't claim to be something that it is not. There are no bells and whistles attached; no gimmick or tasteless showiness. Only good, shining watches for surprisingly low prices that leave you spellbound as much as the onlookers around.
Why the Nixon?  
With a Nixon, you can never fake. They are honest watches for honest people who are straight forward, as opposed to the current norm. Beyond doubt, they are honestly priced.
Below are links to some of the Nixon timepieces. Click to see and buy