Beyond surfers and rappers there are die-hard men who prefer a hardcore, sturdy Casio or two in their closet. Casio is like Asia if Swatch is to Europe. Are those sturdy sports watches? Or, just cool and fashionable pieces teens and young adults pray for?
Guess what, Casio presents both within a single package! Gym-goers and athletes will find the Casio Youth series unbeatably irresistible – doesn't matter if you are counting bench presses or a lap. Whatever you do, you don't need to remove your watch. It serves you as a functioning tool with features like split time stopwatch and timer; alarm, LED light – it seems the term smart watches apply to them more!
Those who have often broken their watches whilst at practice will rejoice these lightweight, strongly-built watches. They can take falls and hits enough to break quite a few popular, shockproof watches. There's rubber and resin and steel and their combinations serving as the bands and the case material. Overall, they make these watches sturdy. All who need world time function in their watches shall be pleased with the Casio Youth Series Digital World Time running a whole 10-year battery life! Any way, you are most likely to buy another watch next decade.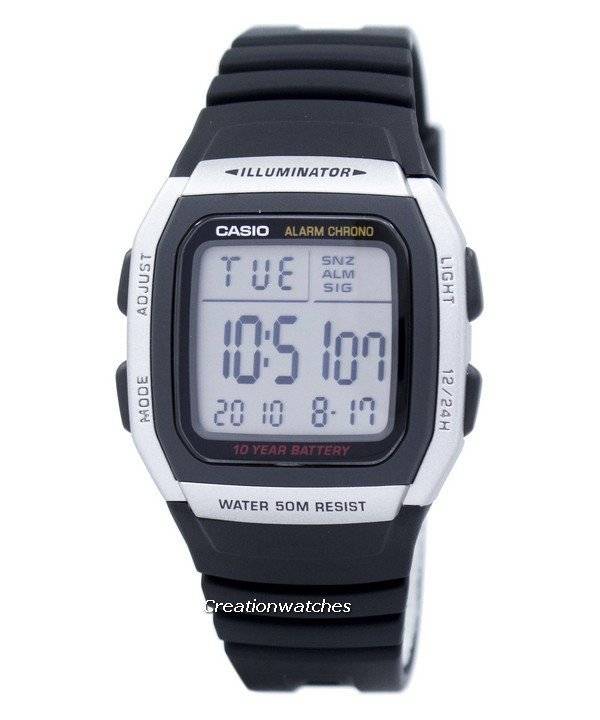 A good question is whether you should gift a Casio Youth to someone. Most obviously, he should be a person worshiping ridiculously amazing features at this price point. Just a push of the button and you're there with the time of your preferred time zone. It is pretty light in weight; water resistant to a hundred meters and unisex. Its downsides are careful handling required for its vulnerability to scratches.
The new models from Casio Youth come with Step Tracker, which count your steps automatically when configured to start with your jogging, running or walking. The WS-2000 series for men (the ladies' Casio Youth are the LWS-2000 series) use a 3-axis accelerometer to count your steps and display a graph to show how past step counts are tallying against your step count goal. It shows the attainment rate, clean and clear along with the time you required. Up to 7 days can be logged.
Perfect tools to support time management and exercise routines, Casio Youth watches can store up to 200 laps and split-time records; shows elapsed time along with the current time of the day. An LED light helps to see the readings in the dark. They are shaped and molded to facilitate wearing and finely crafted to provide a better fit. They are designed and engineered to meet the modern needs among athletes while being favorites among tech geeks the world over. They are traditional and something any mad scientist will love.
Watches reviewed in this post are listed below.  Click to see details and buy them: