Bottom line: Bright, rugged and bold – the Nixon Base Tide Digital is for hardcore activity addicts!
Sedentary ones don't even look at this! The Nixon Base Tide Digital is all about doubled overdoses of durability and functionalities, which you certainly don't need in your daily 9-to-5-job life. Weekend land warriors; though, might find some use of this Nixon.
It goes without saying that the Nixon Base Tide Digital's thermoplastic raisin body and mineral crystal glass are inert toward water, salt or humidity. Also, heat and extreme, low temperatures. Even partially acidic or alkaline environments! Unlike metal, they don't catch dents; tarnish or scratches easily. Not even from impacts that may crush your wrists! Any greater, it might crack. Or, break. That's normal; nothing in this world is absolutely indestructible. They just withstand forces, one greater than another. This Nixon can stand that up to a great deal.
Good water resistance is expected from a watch that's to be used in dampness. The Nixon Base Tide Digital's averseness to let water in is good enough to serve the purpose; actually, more than being just good-enough. It's good! Beats many, competes with the bests in its class. It seems to be custom-tailored, suiting individual preferences for personal expedition styles – including those of breaking into mud, sand, gravels and wetlands.
The Nixon Base Tide Digital is an easy choice as a go-to watch for spending the summers by the beach. Or, forests; mountains – even deserts! Oceans, however; would be a bit too much to handle.
For the active, it can be worn daily; else, on rocky hikes or into the pool.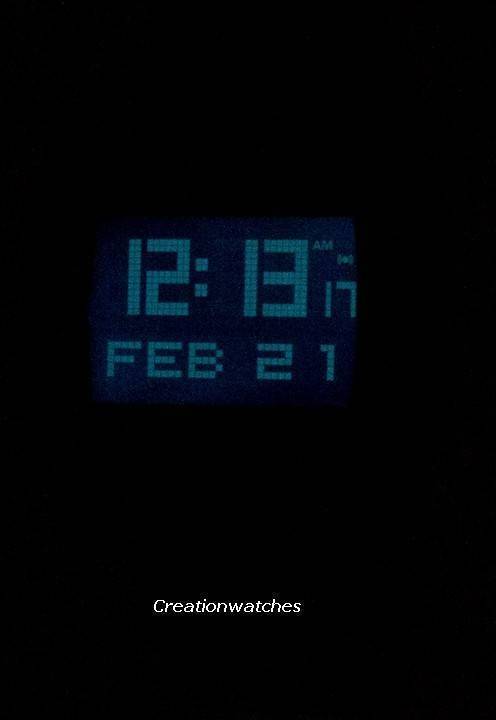 At a shallow glance, it might seem obsolete but within a week, it grows on you. Worthy of use in every manner possible!
The Nixon Base Tide Digital tells time and gives count downs and displays day and date. These are the typical features of a digi-watch. It is devoid of any sort of modern gadget compatibility and costs much less than a hundred dollars. It's a fair trade-off at a 25% price cut.
The overall flat shape is a big advantage towards free hand movements. It's also flat esthetically; simple but visually pleasing. It's easy on the eyes, despite its flashy, multicolored strap. It hardly shows from under the wrist, but a big advantage if you want to be spotted from a distance, either in the city or amidst the wild.
Conclusion:
In a polished world, the Nixon Base Tide Digital watch is a retro-influenced, nostalgic piece that steers clear of the obsolete domain. It has been crafted for being something worth to be considered. Its flatness blends with the right amount of sleekness and it's just as big as to wear like a smaller watch!
Watch reviewed in this post is listed below.  Click to see details and buy it: