How we dress says a lot about who we are; the more outrageous among us will tend to dress to suit our personalities in more flamboyant outfits, while those of us who wish to keep things to ourselves will tend to dress down. The same applies to our choice of adornments, with garish jewellery, particularly among the girls, being the choice of people who want to get noticed. But what about watches, and what does your watch say about you? In fact, it can give away quite a lot about who you are!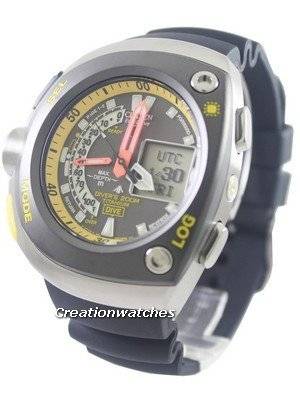 Let's start with the men: have a look at a watch like the Citizen Promaster Aqualand Eco-Drive Watch and it immediately tells you a lot about the man who wears it. He is undoubtedly a sporting type, active and fit, and he is not afraid to be noticed. This is a watch that is big and bulky on the wrist and which signifies a modern mane with a lot to do. Contrast that with the Seiko Kinetic Premier Perpetual Calendar, a beautiful model with a sleek gold casing. This is a watch worn by a sophisticated man about town, a high flier with designs on a place on the corporate board.
Women's watches tell some very clear tales, too; the Bulova Diamond Case White Dial 98R138 is a pretty, delicate ladies watch that will be worn by a girl with a successful career, yet she is also playful and up for fun. It's an item of jewellery as much as it is a timepiece, and proves so with its delicate touches. On the other hand, the Casio Baby-G World Time BG-3000M-7D is a different statement altogether, it's all about the fun element, and will be favoured by the girl who wants to be seen to be of the moment.
There are so many different styles and types of wristwatch on the market that you can say just about anything you want about yourself by choosing the right model. The vintage look hints at a touch of mystery, the sporting look is very much a favourite with the younger generation, and the classy, delicate designs that shout sophistication are among the most beautiful of all. Whatever you want from your watch, remember that it says an awful lot about who you are, so consider it carefully if you don't want to give too much away!