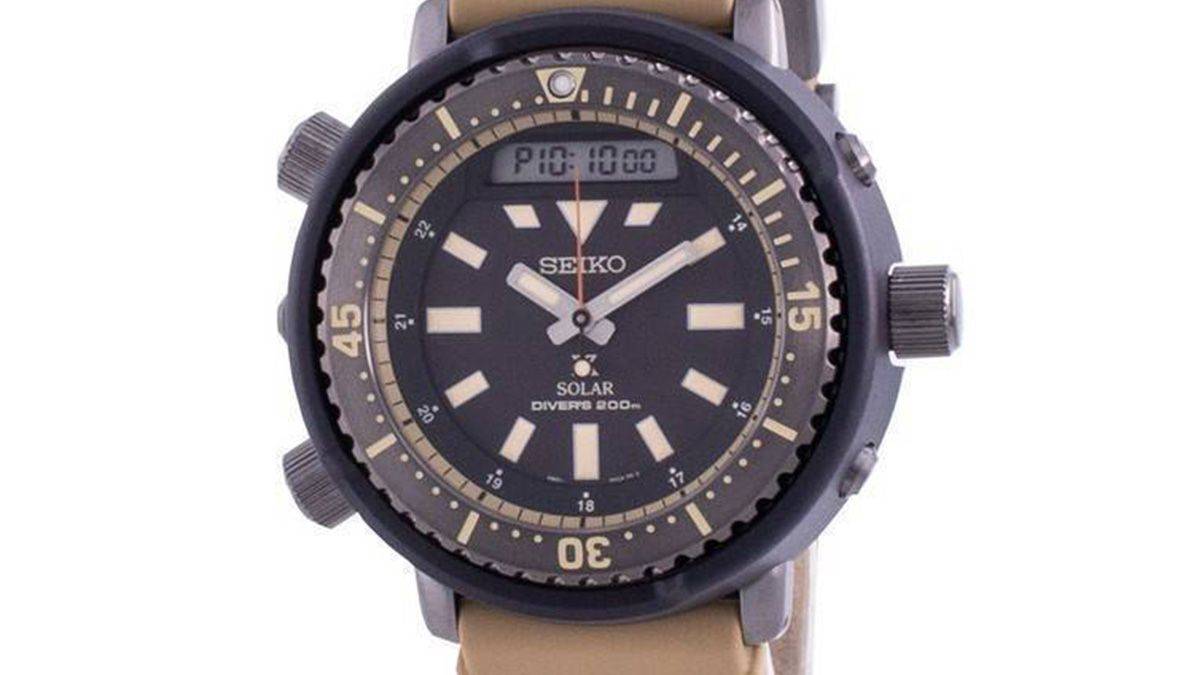 January 1, 2021

Watch Gonzo

0
5 faces to the story
The release of a trio of smart-looking Seiko Solar watches made many enthusiasts – even some among the most stiff upper lip – utter a word or two in anticipation; appreciation and appraisal. This is the
Street Series
– models in the
Seiko Prospex lineup
reusing the
Baby Tuna
case and with a major focus on all sports, especially diving; as the external shroud in textured matte paint, resembling a thin ceramic film coating. The goal for the
Street Series
is being appealing to fun-loving, adventurous urbanites looking for durable, daily-wear watches. It is evident that the 2018
Seiko Street Series
combines practicality to inspired, sought-after designs. Just like
their automatic brethren
! The
TWO
that showed up in 2020 are very handsome – one soothingly handsome; the other, brutally. Or, something pretty close to it! These 2020 novelties are a part of a heavily revamped Prospex sports line and are both exciting and playful. The
Trio
alike, they offer a lot of good value, wrist presence and durability. The ana/digi Street Series has Seiko injecting some much needed personality into casual, urban fashion. They have kind of broken the monopoly held by Casio G-Shock in this space and is competing much better than any other dominant brand into the sector. Reasons are many but readily visible are a more mature and overall classier aesthetics and certainly, the functional theme.
Introducing the new members
Seiko Prospex Street Series Solar: Seiko tweaked the existing Baby Tuna watches with new colors (deep blue, forest green, and a concrete gray) and slightly modified dials and straps; also, if you look really close, you'll find the hands and bezels also look quite different. All that resulted in some very competent and attractive watches which, despite being within the Prospex family, offer a semi-field watch look not typical to the Prospex collection. That way, they comply with the current street fashion choices but without deviating from the assertive, core Seiko-look. Nothing that's highly innovative; just more socially acceptable than their brethren that are bit too colorful and sporty.

Seiko Prospex Street Series Diver's Solar: These TWO are the revitalized Arnie ana-digi divers; their association with Arnold Schwarzenegger in 'The Running Man', 'Commando' and 'Predator' fetched them the moniker. These TWO models come in safari-inspired colorway (tan/grey and dark grey), modernizing the original '80s classic design and have also been christened as Safarnie by the faithful Seiko followers. The little asymmetry is not only fun and in sync with the street-wear styles but makes the Arnies.an useful tool when you are up to spend a few nights in the wilderness. For, the upper left-hand pusher lights up the digital screen for other complicated functions – a chronograph, an alarm, a calendar and dual time — to kick-in. The three-button layout, at worse, is intuitive.
Bottom line
The new
Prospex Street
series of watches are more compact than the
Tuna.
The new dimensions suggest a pleasant wearing experience to them who share the valor of Mr. Schwarzenegger but not exactly his wrist size.
See what others also have to say about them
. Or, send a line to
gonzo@creationwatches.com
about any specific query you might have regarding the new Seiko 5.