October 10, 2015

Watch Gonzo

0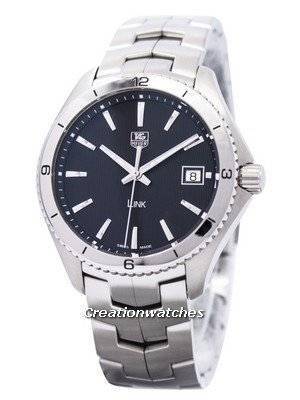 There has not been any write-up about the Link, so now, let me fill in a few points that would otherwise go amiss. The differences between the old and the new Link models are subtle, though to seasoned eyes, they are quite formidable. The new Link collection is more on the formal and dressier sides than its parents, which were obviously sportier. TAG has plans to revive the sporty spirit later on, so it is the time to go elaborate on the line-up's current good and mature looks.
Being Tag Heuer's chief, mainstay watch collection, the Link dates back to the late 1980s; it also helped to shape the brand's image considerably. It's the bracelet that receives most of the importance, offering a look that has been a subject of envy to many. There have been umpteen attempts for replications, but neither came up too well. So Link makes a unique standing, till today.
2011 saw Tag Heuer update and refine the entire Link collection, starting with the bracelet. That alone streamlined its iconic look; they flushed it bit more and made them less rounded, curbing the distances in between. This removes the pain in resizing and any exposure (of the pins) on the sides. A tricky affair, but nevertheless, cleverly engineered. They are polished for the two-tone models (steel and gold) while for others, they come brushed. And TAG does make some of the nicest brushed surfaces!
The core case and the bracelet look much softer than before and Tag Heuer managed to create a striking contrast this time. The same can be seen for the dials and bezels; the latter now fixed and richly polished instead of the former rotating one; all that sets grounds for a very nice dress watch. The excellent finishing also plays it part generously and adds to the family's overall distinctiveness. The downward slope (cushion shape) also plays a prominent part, though being very subtle.
Ranging between 40mm and 43mm, the cases for the Link series house both Swiss quartz and mechanical movements. Quartz gives two options – a regular 3-hand and chronograph, and three automatic models (ETA Calibre 5, 6 and 16). In total, there are five product sub-ranges, each with a distinctive range of colours and styles, though with very subtle differences. However, among all the automatic calibres, it's the 16 that will get people more interested; it's a Valjoux 7750 automatic chronograph movement with base ETA.
With all that said, doubt not the Link's credibility when you need a very refined and conservative looking men's watch; the new Link collection comes with a lot of universal appeal! If you want to hover the high-end horology Universe, set your base on the Link!
Watch(es) mentioned in this post are listed below.  Click to see details and buy them: