There are various brands of Casio watches have constructed. Casio Watches are famous for their unique style, excellent quality with reliable prices. Casio Sky Cockpit is one of the brands of watches manufactured by CASIO. This watch looks amazing, and has a massive presence can suit on anyone wrist. What makes Casio Sky Cockpit Men's Watch are very different from all other watches primarily because of their durability. This is Japan domestic watch.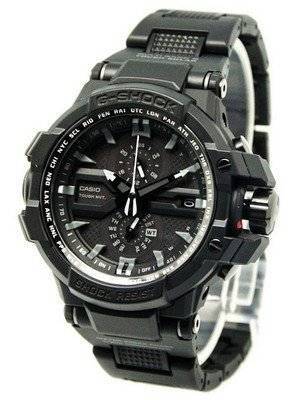 The Casio Sky Cockpit Triple G Resist GW-A1000FC-1AJF Men's Watch featured has with many technologies which make this watch a perfect timepiece. This timepiece has many features likes, World Time 29 Cities 1/20-Second Stopwatch (MAX 120 Min), Countdown timer (Countdown Max: Max 60 Min), Daily alarms, Day Date, Full Auto-Calendar, Battery Power Indicator, Neobright, Thermometer, Atomic Timekeeping, etc. This watch is made up of the strong Resin Case and Band. The watch is shock resistant and has the water resistant up to 200 meter. This timepiece has a Power Saving (26 Month) so it is fantastic watch. The case diameter of this watch is up to 54.1mm and case Thickness 16.4mm. This watch has gorgeous look and multifunction watch which will complete the entire thing that you want in the watch. So look this watch, all the functions are available in this watch.
All the feature of this watch is amazing. So go fast to purchase Casio Sky Cockpit Triple G Resist Watch. This Sky Cockpit GW-A1000FC-1AJF watch is awesome watch as well great full watch.